Need to hire a plasma screen?
We provide comprehensive Rental solutions for Presentations, Exhibitions, Demonstrations, Events, Training or any occasion when you need professional presentation equipment at extremely competitive prices. We can set up the equipment before hand and show you how to use it.
Welcome to Pro Avs
Our service offering is vast and can accommodate a small event to a very large event, whether it be a wedding or a festival we pride ourselves on the ability to deliver a fantastic service to our clients.
We can supply Plasma screen rental, PA Systems, Stages, Marquees, Pit Barriers, Disco's, DJ's & Band hire, Pyrotechnics as well as sound and lighting. If you need it we can supply it, to make your event truly amazing. You can find all our service offerings in our services section of our website.
Alternatively if you would like a no obligation, free quote just contact us.
About Us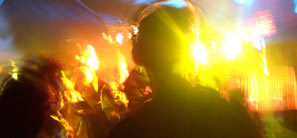 We are a Hampshire based event management company with many years experience in our industry. These range from the small venues and events to some of the biggest festivals on the calendar. Our team are very professional and strive for customer satisfaction.
Our Services
Plasma screen rental
PA systems
Sound & lighting
Full event management
Staging
Pyrotechnics
Bands & DJ' hire
Security
Pit Barriers